Alexa
Practice Manager and Treatment Coordinator
Alexa, our Practice Manager and Treatment Coordinator, comes from a background in finance. Her financial background allows her to effectively present treatment plans to our patients. Alexa's position of Practice Manager involves everyday practice management, as well as management of our wonderful staff. Alexa's professionalism, strong attention to detail and ability to communicate with our patients in a friendly matter make her a wonderful asset to the practice. Alexa is originally from Carol Stream and currently resides in the Western suburbs. When she is not working, she enjoys working out and spending time with her family and dogs Oliver and Theodore.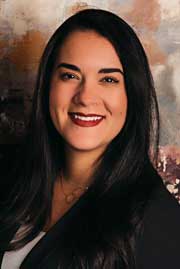 ---
Jaime
Administrative Assistant
Jaime started with our practice, July 2023, however she has been in the medical field since 2006. Over the years, she has worked alongside general surgeons, anesthesiologists, pain management specialists, and ophthalmologists. She graduated with her bachelors in science from North Central college, as well as continuing her medical education at Northwestern University. When she isn't working, you can find her at the pool or beach, traveling, choreographing dance routines, watching sports, and hanging out with her family and friends. Fun fact: She can't cook but can certainly air fry and crock pot with the best of them.
---
Racquel
Implant Coordinator
Racquel joined our staff in July 2009 and has been in the industry since 1997. She has experience in general, periodontics, and orthodontics fields of dentistry. She is a native of Schaumburg, IL and currently lives in the western suburbs with her husband and son.
Robin is originally from Michigan and holds a secondary degree in Education. She has lived in Geneva for many years. She likes to travel to LA to visit her daughter.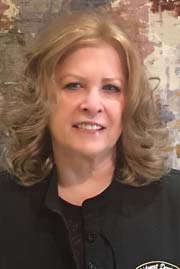 Sandie is a native of Algonquin, IL and has recently moved to the St. Charles area with her husband Venancio and their 6 children. She studied choir and theatre in college and has 10 years of past medical and 10 years of recent real estate experience. In her spare time, she and her husband like to travel, take dance classes and explore new restaurants. Their entire family is very active with volunteering at Feed My Starving Children and Lazarus House.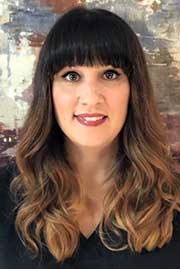 Christine joined the practice in September of 2020 and is excited to start her new journey in the periodontal field. She lives in her hometown of South Elgin and enjoys the outdoors and spends much of her time hiking and camping with her family. When inside she enjoys listening to music, getting crafty and playing with her cats.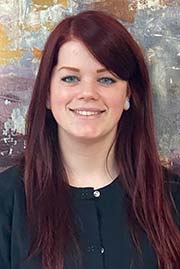 Molly is from Yorkville, IL and currently lives in St. Charles with her husband Eric. She studied vocal performance and art history in college and has worked in the customer service industry for the past 10 years. She spends her spare time with family and friends, cooking, reading, watching movies and traveling. They're always on the hunt for the best coffee shops, restaurants and breweries!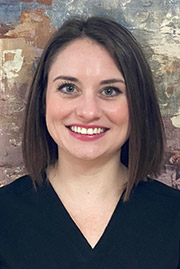 Tracy joined our practice as our transcriptionist in November of 2022. Her background as being a paralegal led her to this new field of work. You can find her cooking a new recipe for her family, doing arts and crafts with her 11 year old daughter, and watching true crime documentaries on tv with her puggle Chevelle.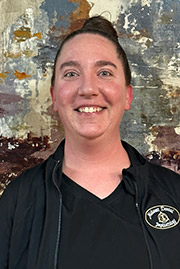 ---
Surgical Assistants
Our surgical assistant staff is a multifunctional/multitasking team. Their primary goal is to assist in the treatment and care of our patients. They are also the "go to" people if a patient has a general question relating to their treatment. Each surgical assistant is responsible for the operation of all treatment related activities. We are fortunate to have a wealth of experience in our surgical assistants. All combined, our surgical assistants provide 114 years of dental implant and periodontal experience.
Angie joined our staff in April of 2008 bringing 20 years of oral surgical and medical experience. Angie enjoys working chair side keeping our patients comfortable, and helping to educate them regarding their care. Angie presents herself with a very calm and kind nature to each and every patient she meets. Outside the office Angie values the time spent with her husband and two children. Her other hobbies are softball, biking, working out, and gardening.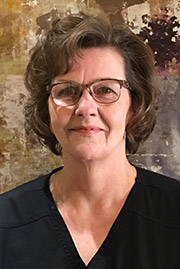 Christen joined our team of dental assistants in 2010, shortly after receiving her dental assistant education from Elgin Community College. Prior to this , Christen attended Northern Illinois University where she studied physical education and health sciences. Christen received her Associates of Sciences at McHenry County College. Christen has wasted no time in getting to know the needs of both doctors and patients. She extends herself without hesitation, and with a smile, in any area needed for both patients and her team. Christen is originally from Crystal Lake and currently resides with her husband Lawrence and their dog Pauley in the Western Suburbs. She enjoys spending time with her nephews, niece, family, and friends. Christen also loves playing the piano, listening to music and going to concerts.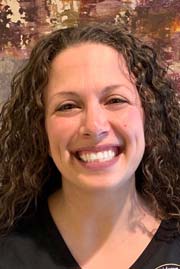 Jocelyn is getting ready to enter her sophomore year in college. Her main interest was originally a nursing major, however that changed when she was introduced to the dentistry industry! She is now working towards her goal of becoming a dental hygienist! In her free time, Jocelyn likes to exercise and paint. She loves helping others where she can.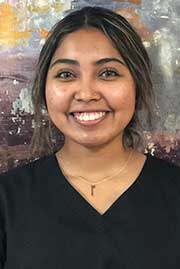 Jiselle started with our practice in July of 2019. She enjoys listening to music, learning new things and spending time with her family and friends. She is a team player and always willing to help others.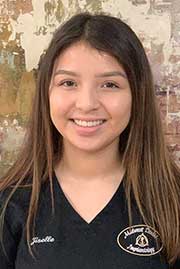 Chloe joined our practice in August of 2021. She attended Waubonsee Community College and has four years of dental experience. She enjoys spending time with her family and friends. She is very active and is a big fitness enthusiast!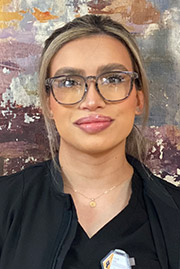 Sarah is native to Clarendon Hills. She's very adventurous, and loves being outdoors. Some of her favorite activities included riding her bike on trails, yoga, reading and spending time with her nieces.
Jenii joined our staff in early 2022. She grew up in Chicago, and moved to the suburban area about a decade ago. Jenii loves to put a smile on everyone's face, and always puts her all into everything she does! A few of her favorite activities are watching movies, discovering new restaurants, and challenging herself to new experiences.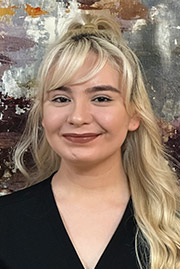 Courtney grew up in a small town in Michigan, and has been in the Aurora area for 8 years. She is new to the dental industry, but has 5 years experience in sterile processing. Patient safety is her priority. Outside of work she loves spending time with her daughter and 2 fur babies.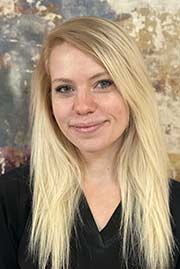 ---
Dental Hygiene
Our dental hygiene staff has many years of periodontal expertise. Each of our three hygienists is skillfully trained in the recognition and treatment of gum disease, as well as in monitoring our patients' general well-being as it relates to the maintenance of good dental health. Our hygienists work closely with our doctors to provide the best individual care possible.
Irene graduated from Marquette University in 1979. Through the years, Irene's natural curiosity and desire to educate her patients made her a perfect candidate to evolve into doing Lunch & Learn presentations for our referring dental practices. Irene also strives to provide painless dental anesthetic as a pre-operative clinician two days a week for our surgical patients. Irene lives in Sycamore and where she raised 3 sons. She continues to be an advocate for her son, Ross, who has high-functioning autism. She stays active bicycling, walking and enjoys reading.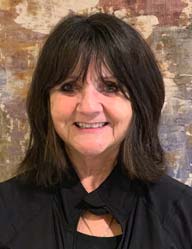 Julie graduated from Southern Illinois University in 1986. She has been working in the Fox Valley area for over 29 years. The most enjoyable part of Julie's job is working with patients. She finds personal fulfillment from providing a valuable health care service while establishing a trusting relationship with patients. In her spare time, Julie enjoys cross training, gardening, reading and traveling.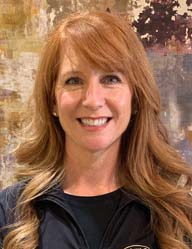 Julie has been a dental hygienist for over 30 years practicing in both general and periodontal dentistry. She is very passionate about health and wellness and believes a healthy person begins with a healthy mouth. Julie enjoys educating her patients by introducing new ideas, beneficial skills, and supportive techniques for healthy teeth and gums.In addition, Julie also enjoys learning. She is certified Yoga and Meditation teacher and is currently enrolled in an Ayurvedic Wellness Program. Julie's largest role life has given her is being a mother. She has raised three beautiful daughters. Watching them grow up and mentoring them through life has been her greatest joy.