Alexa - Practice Manager and Treatment Coordinator
Alexa, our Practice Manager and Treatment Coordinator, comes from a background in finance. Her financial background allows her to effectively present treatment plans to our patients. Alexa's position of Practice Manager involves everyday practice management, as well as management of our wonderful staff. Alexa's professionalism, strong attention to detail and ability to communicate with our patients in a friendly matter make her a wonderful asset to the practice. Alexa is originally from Carol Stream and currently resides in the Western suburbs. When she is not working, she enjoys working out and spending time with her family and dogs Oliver and Theodore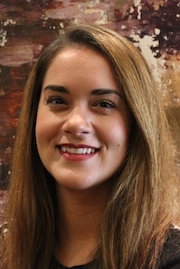 ---
Surgical Assistants
Our surgical assistant staff is a multifunctional/multitasking team. Their primary goal is to assist in the treatment and care of our patients. They are also the "go to" people if a patient has a general question relating to their treatment. Each surgical assistant is responsible for the operation of all treatment related activities. We are fortunate to have a wealth of experience in our surgical assistants. All combined, our surgical assistants provide 114 years of dental implant and periodontal experience.
Angie joined our staff in April of 2008 bringing 20 years of oral surgical and medical experience. Angie enjoys working chair side keeping our patients comfortable, and helping to educate them regarding their care. Angie presents herself with a very calm and kind nature to each and every patient she meets. Outside the office Angie values the time spent with her husband and two children. Her other hobbies are softball, biking, working out, and gardening.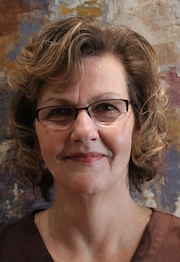 Racquel joined our staff in July 2009 and has been in the industry since 1997. She has experience in general, periodontics, and orthodontics fields of dentistry. She is a native of Schaumburg, IL and currently lives in the western suburbs with her husband and son. Family is what is most important to Racquel. She enjoys spending all of her free time with her sisters, son, and goddaughter.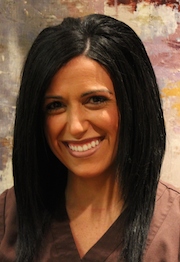 Christen joined our team of dental assistants in 2010, shortly after receiving her dental assistant education from Elgin Community College. Prior to this , Christen attended Northern Illinois University where she studied physical education and health sciences. Christen received her Associates of Sciences at McHenry County College. Christen has wasted no time in getting to know the needs of both doctors and patients. She extends herself without hesitation, and with a smile, in any area needed for both patients and her team. Christen is originally from Crystal Lake and currently resides with her husband Lawrence and their dog Pauley in the Western Suburbs. She enjoys spending time with her nephews, niece, family, and friends. Christen also loves playing the piano, listening to music and going to concerts.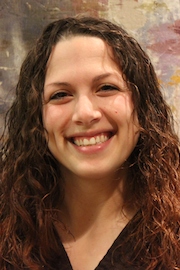 Julie joined our team in February 2014, bringing with her 30 years of experience ranging from periodontics to general dentistry where she was both an assistant and an office manager. She also spent 13 years as a trainer, teaching dental offices like ours electronic charting, document management & imaging. Her desire to be in a surgical setting again & care for patients, brought her here to Midwest Dental. Julie, originally from Johnsburg, resides with her husband in Sycamore. She spends her free time with her husband, five children, grandkids and friends . Her hobbies include traveling, running, gardening and reading.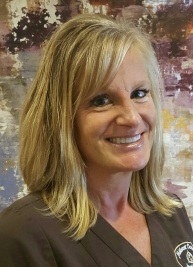 Kelsey is from Moline, IL and moved to Maple Park in August with her boyfriend and her puppy Teddy. She attended Midwest Technical Institute for Dental Assisting and attended a community college in Moline a few years after. Kelsey has been working in the dental field for two years and continues to learn every day. She enjoys running and loves being around her family and friends. Kelsey also enjoys playing with her puppy Teddy.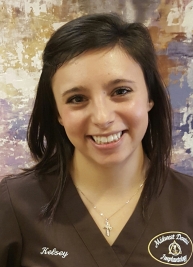 Sarah has six years experience working in general dentistry. She has a passion for the field and considers herself a positive person with a friendly face for patients. Sarah received her training at College of DuPage. Sarah grew up in Westmont with her parents and siblings, and currently lives with her sister and dog Missy. In her free time, Sarah enjoys getting on her bike and finding new trails with Missy, along with traveling, reading and being with her family.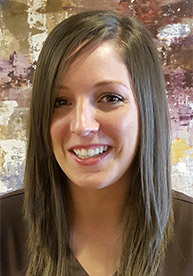 Jacqui was born in Boston, Massachusetts and attended Tufts University for dental assisting. She also attended Cordon Blue in London where she learned to become a pasty chef, got into catering, and was even a chef on a Feadship in the Mediterranean! Jacqui has a stepson and two cats, Katarina and Lorenzo. When Jacqui is not working, she enjoys traveling, cooking, gardening and going to operas. Jacqui also enjoys skydiving and hopes to someday finish her pilot's license.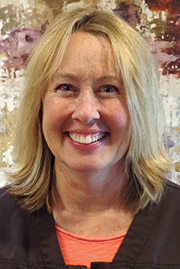 ---
Dental Hygiene
Our dental hygiene staff has many years of periodontal expertise. Each of our three hygienists is skillfully trained in the recognition and treatment of gum disease, as well as in monitoring our patients' general well-being as it relates to the maintenance of good dental health. Our hygienists work closely with our doctors to provide the best individual care possible.
Irene graduated from Marquette University in 1979 and will be celebrating 35 years of clinical practice this year. For the past 28 years, she has enjoyed practicing hygiene in the periodontal field with Dr. Martin Kolinski and Dr. Tricia Crosby. Through the years, Irene's natural curiosity and desire to educate her patients made her a perfect candidate to evolve into doing Lunch & Learn presentations for our referring dental practices. Irene also strives to provide painless dental anesthetic as a pre-operative clinician two days a week for our surgical patients. Irene lives in Sycamore and where she raised 3 sons. She continues to be an advocate for her son, Ross, who has high-functioning autism. She stays active bicycling, walking and enjoys reading.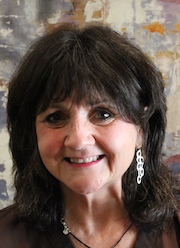 Julie graduated from Southern Illinois University in 1986. She has been working in the Fox Valley area for the last 29 years. The most enjoyable part of Julie's job is working with patients. She finds personal fulfillment from providing a valuable health care service while establishing a trusting relationship with patients. In her spare time, Julie enjoys cross training, gardening, reading and traveling.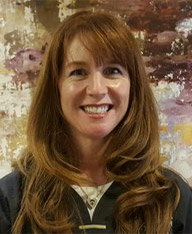 Terri, a graduate from Prairie State College in Chicago Heights began her career as a hygienist over 30 years ago. She joined our practice in 1984 an worked for 16 years in both our St. Charles and DeKalb offices before taking a short hiatus to have a family. We were thrilled when Terri returned working on a part-time basis as her rapport with her patients is hard to match. Terri currently lives in the Fox Valley area with her two daughters and when she isn't working, or being a Mom she enjoys golf, weight lifting, cooking and as of late, biking!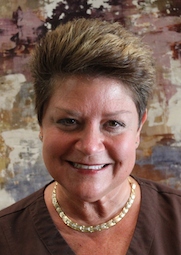 Suzanne graduated from the University of Iowa in 1983 and will be celebrating 33 years of clinical practice this year. Suzanne's major area of interest is periodontics and educating her patients to achieve optimal oral health. She is also a Professional Educator on behalf of Waterpik, Inc. Suzanne resides in Batavia with her husband Joel of 29 years. They have raised three children, and recently welcomed a daughter-in-law in August 2015. Suzanne stays active running, playing golf, tennis, gardening, and is an avid reader.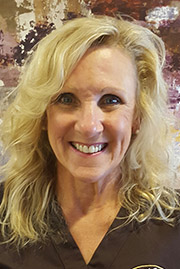 Anna joined our practice in June 2017. She is a graduate from Robert Morris College earning her Associates degree in Science. She brings with her 10 years of experience in the healthcare field, with five of those years in the dental field, including general dentistry, endodontics, and orthodontics. She is Bilingual and her expertise is in Medical/Dental billing. Anna currently resides in Aurora with her husband Miguel, their five children and puppy Canela. She enjoys spending her free time with her family and friends. Anna loves shopping, party planning and listening to country music.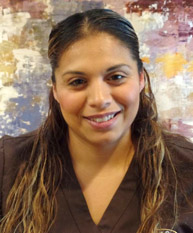 Suzy joined our practice in 2002. Her past experience in the business world allows Suzy to handle just about any situation with professionalism. Suzy brings energy and organization to our front desk. Suzy lives in the Fox Valley area with her husband and three sons who keep her very busy when she is away from the office. When Suzy is not working she enjoys swimming.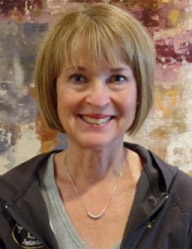 Robyn is originally form Michigan and holds a secondary degree in Education. After college, Robyn moved to Atlanta for 20 years, then moving to San Francisco for three years. She then moved back home to Michigan, then settling in Geneva five years ago to be closer to one of her three sisters. Robyn has a 24 year old daughter who lives in LA. In her spare time, Robyn enjoys taking her Multipoo for walks, reading, decorating and making jewelry. She also loves to take anyone on in Scrabble!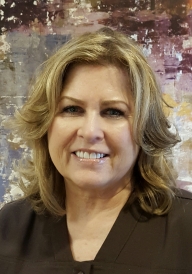 Heather joined our practice in August of 2016 and is a native of Lake Geneva, Wisconsin. She is a licensed EMT-P with 24 years experience in the medical field! Heather has certifications in ACLS, PALS, PEPP and CPR. In her spare time, she enjoys doing yoga, shopping, reading and most importantly, spending time with her family. Heather has been married to her husband John since 2011 and they have a fur-baby named Heathcliff.