01/03/20
Dr. Crosby, Dr. Kolinski and Dr. Trahan will be participating in the 2020 Dentist with a Heart event.
Tri-city area dentists are offering a unique Valentine's Day present for the needy in our community…
FREE dental care for the day! Please see the flyer below for available dates: Take a look at this Homepage to get an appointment with a dentist.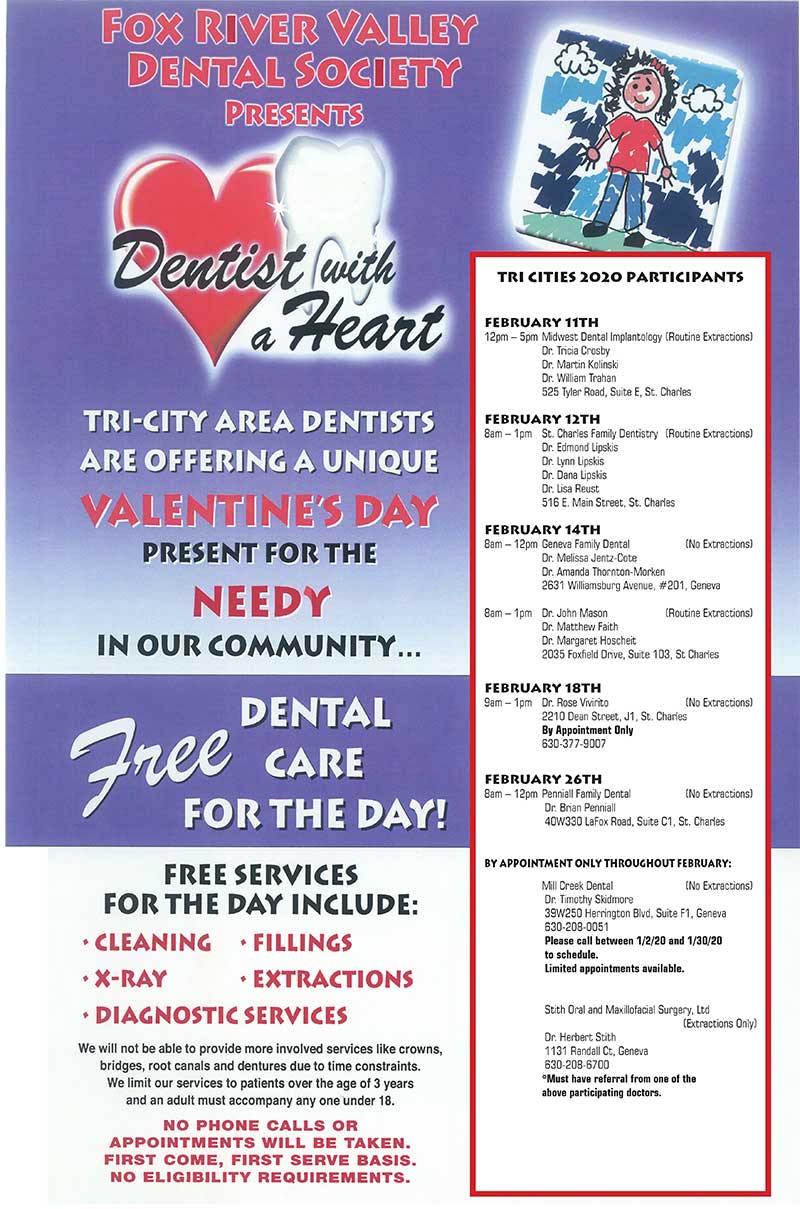 Spanish